McDonald's Breakfast Wrap Chicken Sausage
Get your hands on the special McDonald's breakfast wrap item in the Singapore menu known as Breakfast Wrap Chicken Sausage. The delicious ingredients like hash browns. Cheese slices, with fluffy eggs and chicken sausage patty, layered with tomato ketchup all wrapped up in a fresh Wolegrain tortilla. So, a perfect and healthy item to kickstart your day during McDonald Breakfast time SG.
McDonald's Breakfast Wrap Chicken Sausage Meal
In case, you are willing to eat this wrap with other exciting items, A meal offer is available that carries Breakfast wrap Chicken Sausage, A hot drink from McCafe, and a crunchy Hash Brown. This combination of a tender, fluffy wrap, with crispy hash browns and hot coffee is a pure bliss to eat as breakfast snack. However, the price of this meal section is slightly higher because of the additional food items.
Chicken Sausage Breakfast Wrap Ingredients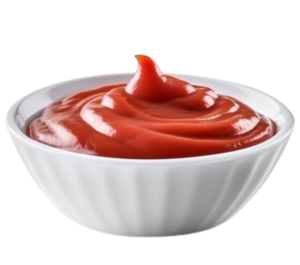 McDonald's Sausage Wrap Nutrition Report
 Energy        1510 KJ    361 KCal      Fat  24g   Saturated Fat   9g
| | |
| --- | --- |
| Nutritional Information | Per Portion |
| Fats (g) | 24g |
| Of which saturated (g) | 9g |
| Carbohydrates (g) | 44g |
| Cholesterol (mg) | 236mg |
| Protein (g) | 22g |
| Fibre (g) | 5g |
| Sodium (mg) | 1353mg |
McDonald's Sausage Wrap Nutrition Report
Ingredients and Allergens Details
Chicken Sausage Patty
Allergen Ingredients: (Celery, Wheat Flour), Breadcrumb, Chicken Breast Meat (43%), Dextrose, Dried Glucose Syrup, Maize Flour, Natural Flavouring, Potassium Chloride, Raising Agents (Sodium Carbonates), Salt, Spices, Starch, Vegetable Oils (Sunflower, Rapeseed), and Water.
Tomato Ketchup:
Glucose-fructose syrup, Salt, Spice Extracts, Spirit Vinegar, 60% Tomato Puree (equivalent to 168g tomatoes per 100g ketchup).
Wholegrain Tortilla:
All-purpose flour, a little oil, salt, water, wheat flour.
Cheese Slices:
Allergen Ingredient: Milk, Anti-Caking Agent (Lecithins), Butter, Colours (Beta Carotene, Paprika Extract), Emulsifying Salts (Trisodium Citrate, Citric Acid), Natural Cheese Flavouring, Salt, Vegetarian Cheddar (51%), Vegetarian Cheese (9%), Water, and Whey Powder.
Hash Brown:
Black Pepper Extract, Dehydrated Potato, Dextrose, Maize Flour, Non-Hydrogenated Vegetable Oils (Sunflower, Rapeseed, in varying amounts), Potatoes, Salt, and Stabiliser (Diphosphates).
Scrambled Egg:
Egg
McDonald's Breakfast wrap Chicken Sausage Recipe
The process of making this wrap is simple and you need ingredients like eggs, a tortilla packet, Chicken, mashed potatoes for hash browns, cheese slices, and ketchup.
First of all, start with preparing the chicken sausage patty. Marinate the minced chicken with a mixture of mixed condiments and seasonings. Fry the chicken patty in cooking oil.
The next step is doing exactly with mashed potatoes what you did with the minced chicken patty. In this way, your hash brown is ready.
Now, break two eggs, add salt and spices to their yolk and mix them properly
Add butter to the frying pan and prepare these eggs.
Start stacking the ingredients on the wrap. First, place cheese slices, above them the chicken sausage patty.
Now, you should place hash browns on the sausage patty and apply a layer of tomato ketchup on it.
Finally, wrap up all the ingredients and enjoy.
McDonald Wrap Breakfast Chicken Sausage Review
The Breakfast Wrap Chicken Sausage from McDonald's Singapore menu is a delightful breakfast option for people looking for a healthy and delicious food item to kickstart their day. This McDonald's wrap features a crispy chicken sausage patty with hash browns and fluffy scrambled eggs as the major ingredients.
The texture of this wrap is quite warm and soft because of the wholegrain tortilla with chicken patty, hash browns, and fluffy eggs peeping out making this wrap inviting and appetizing.
From a taste point of view, The combination of the chicken sausage patty and the crispy hash brown provides a satisfying contrast in each bite of this wrap. The scrambled eggs and cheese slices add the necessary creamy and luscious element to the wrap. On top, the tomato ketchup offers a slight sweetness to make a perfect meal option.
Overall, these ingredients encased in a warm wholegrain tortilla are a convenient and delicious option for a quick breakfast on the go.
Q. What is breakfast wrap sausage calories count?
The Breakfast Wrap Chicken Sausage contains a significant amount of energy. From the nutritional report of this breakfast wrap, it is clearly mentioned that this wrap carries 361 Kcal or 1510 KJ of energy.

Q. What is the breakfast wrap chicken sausage price?
The Breakfast Wrap Chicken Sausage costs around SGD 6.3.

Q. Does McDonalds have chicken wraps?
Yes, McDonald's in Singapore offers breakfast wraps and special Grilled Chicken McWrap. All these wraps have chicken in them either a Chicken Sausage Patty, Chicken Ham, or Grilled Chicken. So, each wrap at McDonald's Singapore has chicken as its compulsory ingredient.