The Garlic Mayo Chicken One – Crispy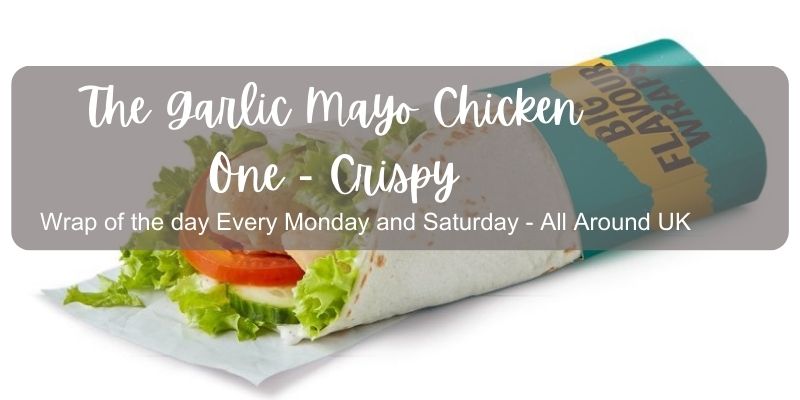 Unleash the taste of yummy and crunchy chicken breast loaded with Garlic Mayo, Lettuce, cucumber and tomato slices, all wrapped up in a hot and large tortilla.
Available as Wrap of the day Saturday (Crispy & Grilled)
Ingredients in The Garlic Mayo Chicken One – Crispy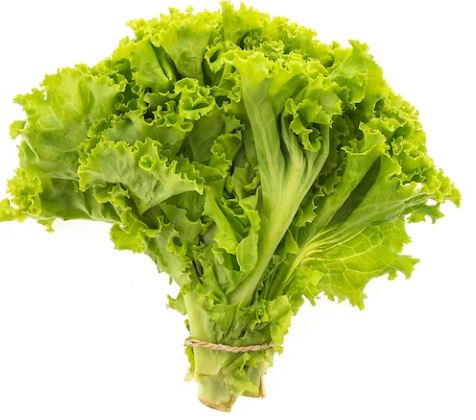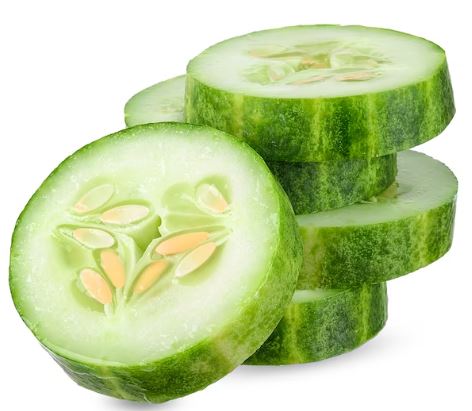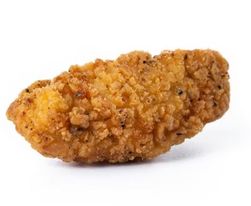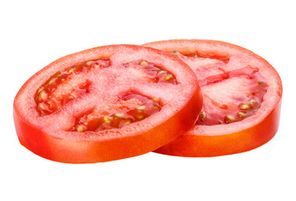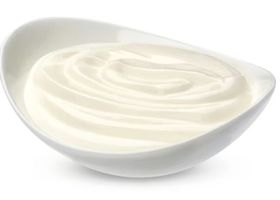 This Garlic Mayo Crispy flavoured, available as wrap of the day Saturday also carry low-calorie ingredients that mainly are fresh vegetables like tomatoes, lettuce leaves, and cucumber. The garlic mayo, hot tortilla, and the chicken select are the ingredients that contains almost total energy of this wrap. Furthermore, these ingredients are a concern for health conscious people because of the presence of the allergens.
Allergens:
These are the allergens that are present in the igredients like Chicken Select, Garlic Mayo, and Wheat Tortilla.
Energy 2014 KJ (24%RI) 481 KCal (24%RI) Fat 21g (31%RI) Saturated Fat 2.6g (13%RI)
Sugars 3.0g (3%RI) Salt 1.9g (32%RI)
| Nutritional Information | Percentage Reference Intake | Per portion |
| --- | --- | --- |
| Fats (g) | 31% RI | 21g |
| of which saturated (g) | 13% RI | 2.6g |
| Carbohydrates (g) | 18% RI | 48g |
| of which sugar (g) | 3% RI | 3g |
| protein (g) | 44% RI | 22g |
| Fibre (g) | Nil | 4g |
| Salt (g) | 32% RI | 1.9g |
The nutritional report of this wrap of the day Saturday describe important details about the amount of its ingredients. This Crispy Flavoured Garlic Mayo Chicken One wrap carries a significant amount of protein that is nearly hald of the daily intake of protein a person requires in a day. Like Wise, the sugar, carbs, and fats content is somehow very slender which is a great sign from health point of view.
On the other hand, the amount of salt is slighty higher and this can be problematic for Blood Pressure patients. Overall, this wrap can be good and affordable snack option at any time of the day for the general public.
Ingredients and Allergens Details
Chicken Selects
Acidity Regulators (Sodium Carbonate, Trisodium Citrate), Chicken breast Meat 57%, Dextrose, Flavouring, Garlic Powder, Modified Starch, Onion, Powder Spice extract (Contains celery), Raising Agents (Diphosphates, Sodium Bicarbonates), Salt, Spices (Contains celery), Stabilizers (carrageenan), Starch, Vegetable Oils (Sunflower & Rapeseed Oil), Wheat gluten, Wheat flour and Yeast Extract.
Cucumber
100% Cucumber
Tomato Slices
100% Tomato
Large Tortilla Wrap
Emulsifier (Mono- and Diglycerides of Fatty Acids), Glycerol (Humectant), Rapeseed Oil, Raising Agents (Disodium Diphosphate, Sodium Hydrogen Carbonate), Salt, Stabilizer (Carboxy Methyl Cellulose), Water, Wheat Fibre, Wheat Flour (contains Calcium Carbonate, Niacin, Iron, and Thiamin), Wheat Starch, Wholemeal Wheat Flour and Yeast.
Garlic Mayo
100% Garlic Mayo
Lettuce
100% Lettuce
Q. What is the wrap of Day on Saturday?
The Garlic Mayo Chicken One – Crispy and The Garlic Mayo Chicken One – Grilled are available on Monday at McDonald's. Both Wraps almost contains Identical ingredients but the Main difference is one wrap contain chicken Selects and former contains Grilled chicken. These Wraps are avaiable as Wrap of the day Monday.
Q. What's today's wrap of the Day?
Q. Is wrap of the Day gone?
The Answer is NO, only delivery of wrap of the day McDonald's has been stopped. But Promotional offer wrap of the day is still functional all around the UK and Ireland. You can visit your nearby McDonald's Branch to enjoy, Wrap of the day Mcdonalds.
Q. What is the wrap of the Day at McDonald's on Tuesday?
The BBQ and Bacon Chicken One Grilled and Crispy are available as Wrap of the day McDonald's Tuesday.