The BBQ and Bacon Chicken One Crispy – Wrap of the Day McDonalds
McDonald's Wrap of the Day Thursday and Tuesday
Enjoy the taste of chicken select loaded with cool Mayo, Lettuce, Smoky BBQ Sauce, Tomato slice, all wrapped up in a hot and large tortilla name as The BBQ and Bacon chicken one crispy
Available as Wrap of the day Thursday & Tuesday (Crispy & Grilled)
Ingredients in The BBQ and Bacon Chicken One Crispy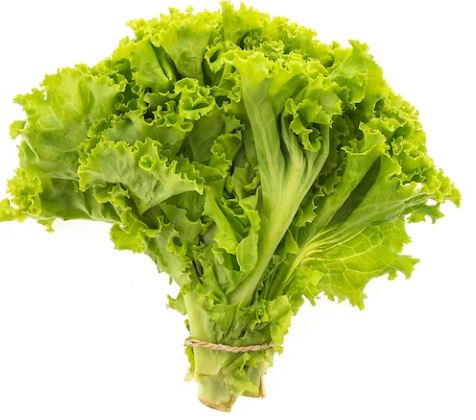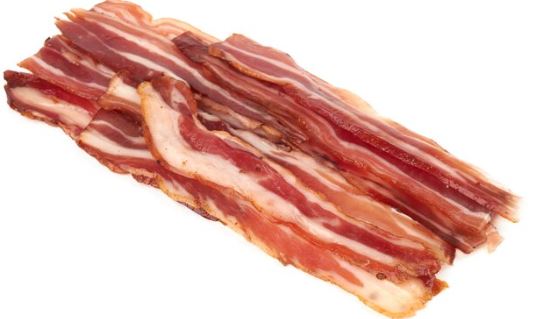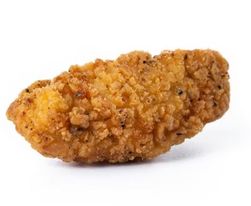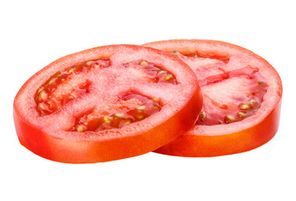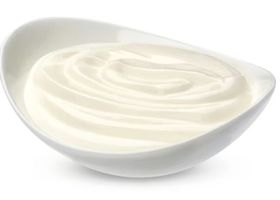 The crispy-flavored BBQ and Bacon Wrap that can be accessed as wrap of the day Tuesday and Thursday is a good option for people who love to have a quick meal that carries cripsy meat items. The meat content in this wrap is also high because of a crispy and crunchy combination of Chicken Select and back steaky bacon. However, fresh vegetables like shredded lettuce leaves and tomato slices are also part of this amazing wrap on McDonald's menu.
Energy 2067 KJ (25%RI) 493 KCal (25%RI) Fat 20g (28%RI) Saturated Fat 2.8g (14%RI)
Sugars 6.5g (7%RI) Salt 2.3g (38%RI)
| | | |
| --- | --- | --- |
| Nutritional Information | Percentage Reference Intake | Per Portion |
| Fats (g) | 28% RI | 20 |
| Of which saturated (g) | 14% RI | 2.8 |
| Carbohydrates (g) | 20% RI | 53 |
| Of which Sugar (g) | 7% RI | 6.5 |
| Protein (g) | 49% RI | 24 |
| Fibre (g) | Nil | 22 |
| Salt (g) | 38% RI | 2.3 |
Ingredients and Allergens Details
The nutrition report of this wrap of the day Thursday and Tuesday suggests that this wrap has excessive amount of salt, which is around 50% of the daily intake. This is a serious concern for people who avoid food that have salt as an ingredient. On the other hand, this wrap is rich in protein and has calculated amount of fats and carbohydrates, which is a good sign for the health.
Chicken Selects
Acidity Regulators (Sodium Carbonate, Trisodium Citrate), Chicken breast Meat 57%, Dextrose, Flavouring, Garlic Powder, Modified Starch, Onion, Powder Spice extract (Contains celery), Raising Agents (Diphosphates, Sodium Bicarbonates), Salt, Spices (Contains celery), Stabilizers (carrageenan), Starch, Vegetable Oils (Sunflower & Rapeseed Oil), Wheat gluten, Wheat flour and Yeast Extract.
Smoky BBQ Sauce
The sauce contains the following ingredients:  Cane Molasses, Dried Glucose Syrup, Glucose-Fructose Syrup, Modified Maize Starch, Potassium Sorbate (Preservative), Salt, Smoke Flavourings, Spirit Vinegar, Spices (contain Allergen Ingredient: Mustard), Sugar, Tomato Paste, and Water.
Tomato Slices
100% Tomato
Lettuce
100% Lettuce
Large Tortilla Wrap
Emulsifier (Mono- and Diglycerides of Fatty Acids), Glycerol (Humectant), Rapeseed Oil, Raising Agents (Disodium Diphosphate, Sodium Hydrogen Carbonate), Salt, Stabilizer (Carboxy Methyl Cellulose), Water, Wheat Fibre, Wheat Flour (contains Calcium Carbonate, Niacin, Iron, and Thiamin), Wheat Starch, Wholemeal Wheat Flour and Yeast.
Cool Mayo
Free Range EGG Yolk (3%), Mustard Flour, Lemon Juice Concentrate, Modified Maize Starch, Potassium Sorbate (Preservative), Rapeseed Oil (23.5%), Salt, Spirit Vinegar, Sugar, Thickener (Xanthan Gum), Water.
Streaky Bacon
Antioxidant (Sodium Ascorbate), Emulsifier (Sodium Triphosphate), Preservative (Sodium Nitrite), Pork belly, Salt, Smoke Flavouring, and Sugar.
Q. How to get crispy skin on BBQ chicken?
Making crispy chicken skin requires a careful approach. Start by spreading some salt onto the skin and cooking it over low heat. This slow-cooking method allows the fat to melt away, leaving behind perfectly crispy skin. However, it is very important to avoid high heat, because this can cause the fat to sear instead of cooking evenly.
Q. How many calories are in a BBQ bacon crispy wrap?
The BBQ and Bacon chicken one Crispy wrap carries almost 2067 KJ of energy. If we convert it into calories, the amount becomes 493 Kcal. So, This amount of energy is quite high and almost 25% of the daily Reference Intake of an adult person.
Q. What makes Chicken Skin Crispy?
To make sure that your chicken skin is truly crispy, it is essential that you dry it thoroughly before cooking. Regardless of whether or not you rinse the chicken beforehand, you should make sure to pat each piece dry with paper towels.